Visa Consultancy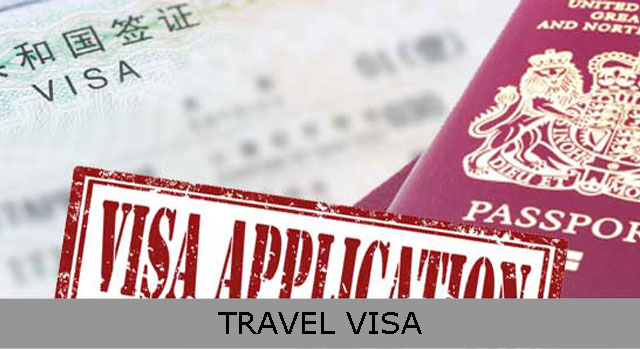 Ease My Visa is a trusted VISA SERVICE PROVIDER with a sound reputation. The Company is a major source of solace for travel agents and corporate bodies from all over India for their VISA requirements. Ease My Visa provides professional visa assistance to all Indian citizens and foreign nationals currently based in India.
Medical Travel Insurance mandatory for SCHENGEN states Travel insurance including medical cover is mandatory when you apply for a Schengen visa. It must cover the duration of the requested visa - annual insurance may be required if you are requesting a multi-entry visa.
The company caters to travel agents and to corporate bodies throughout India. The company helps to obtain visas for family groups, corporate leisure, Honeymooners, pure individual travellers or Incentive movements. We design, give counselling and execute travel plans for your loved ones; be it for business, pleasure or for a brief recluse/ balanced social companionship and solitude environment.
A visa is a document or mark showing that a person is conditionally authorized to enter or leave the territory for which it was issued, subject to permission of an immigration official at the time of actual entry. The authorization is a stamp endorsed on the applicant's passport. The country issuing the visa typically attaches various conditions of stay, such as the territory covered by the visa, dates of validity, a period of stay, whether the visa is valid for more than one visit, etc.
The above said conditions do not apply to the Schengen Area which is a group of 26 European countries that have abolished passport and immigration controls at their common borders. It functions as a single country for international travel purposes, with a common visa policy.
Travelling in Europe has been simplified with the introduction of the Schengen visa. As a visitor to the Schengen area, one enjoys the many advantages of this unified visa system. Generally speaking with a Schengen visa, you may enter one country and travel freely throughout the Schengen region during the validity of the visa. Internal border controls are limited with no or few stops and checks.
Attention : In case of refusal of the visa by the authorities, please ask them for documentary evidence proving their refusal. The insurance premium cannot be refunded to you without this official proof.